NewRun / Hill to Harbour
Traffic
5 April 2020
Traffic Changes
Event Notice and changed traffic conditions
Newcastle Running Festival and Hill to Harbour Fun Run
Sunday 7 April 2019 5.30am- 1.00pm
The Newcastle Running Festival including Newcastle Herald Hill to Harbour Challenge (Fun Run) will be held on the above date and time. Promoting the City of Newcastle and encouraging health and fitness, this major regional running event will attract over 1500 runners. Due to the size of the event, it is staged along roadways, with 2 start and finish venues at Bar Beach and Queens Wharf. To protect the safety of runners the following traffic management initiatives will be in place. During these times you can expect road closures on or limited access to:
Memorial Drive – closed from Bar Beach Ave to Kilgour Ave 5.30 – 9.15am
Memorial Drive – closed from High St to Bar Beach Ave from 5.45am – 9.15 (resident access on request - north bound only) No access during the start of Hill to Harbour 8.20am – 9.00am
Cliff St and the top of The Terrace - closed to entrance of King Edward Park 5.45 - 9.15am
York Rd King Edward Park - closed 5.45am - 9.30am
Shortland Esplanade – Watt St to Zarra St - open at all times
Shortland Esplanade – closed Zarra to Nobbys closed - 5.00am – 11.30am
Wharf Rd from Watt St to Nobby's Rd from 5.30am –11.30am
Wharf Rd from Watt St to Argyle St closed from 4.00am – 1.00pm (access to apartments from Argyle end via slip lane, city side) No access east of apartments. Early access due to construction on roadway.
Honeysuckle promenade – runners on the harbour side of the walk-ways heading west and then east from Argyle St to the Worth Place car park. 7.00am – 11.30am
Honeysuckle Drive northern side in chute – runners 6am – 12pm
Harbour Foreshore paths from Honeysuckle to Carrington Rowing Club - runners - 6.20am – 12pm
Your residence or business is located in the above area. We would appreciate your cooperation by avoiding vehicle movements and otherwise watching out for runners during this period. If you have any questions, please go to the webpage www.newrun.com.au or contact our office on 49348138 or 0409684246.
Thank you for your assistance, Paul Humphreys, Event Director and Hunter local.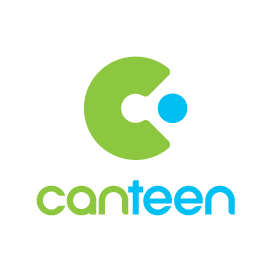 Share:
Event Races
Course Video
Updates