NewRun - Festival Link
Hill-2-Harbour - Sun 7 April
Sun 7 -21 April 2024
Sun
7 Apr
Start:
8:00am
Location:
Newcastle Foreshore
Distance:
12km
Price:
From $65 for adults and $45 for child (plus processing fee)
A 12km recreational run/walk as part of the Newcastle Running Festival. Now in it's 17th year, the event will now become a stand alone event to cater for the large field of runners.
Who's it for?
Serious or novice runners/walkers who are looking to participate in a large scale running event.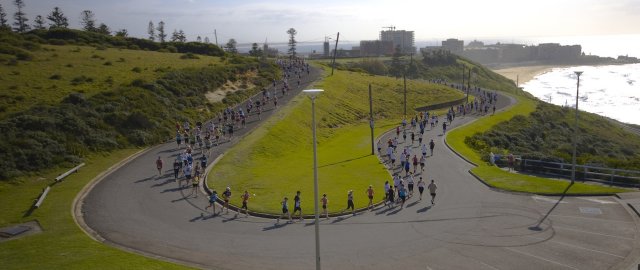 Newcastle's classic 12km literally runs from a Hill to a Harbour and is the largest event in the Festival attracting over 2000 runners. 12km is a great distance to test your speed for serious runners and test your endurance for recreational runners.
Share:
Event Races
Course Video
Updates