Marathon Tyres Half Marathon

Race Sponsor
Sun
3 Apr
Start:
7:00am
Location:
Newcastle Foreshore
Distance:
21.1km
Price:
From $95 (plus processing fee)
A wonderful 1/2 marathon course which traverses the coast and harbour of Newcastle.
Who's it for?
Participants who are looking for a longer running goal. The 1/2 marathon is the fastest growing category distance in the world and is an ideal tester for anyone who who prefers long and slow. The cut off time for this event is 4 hours.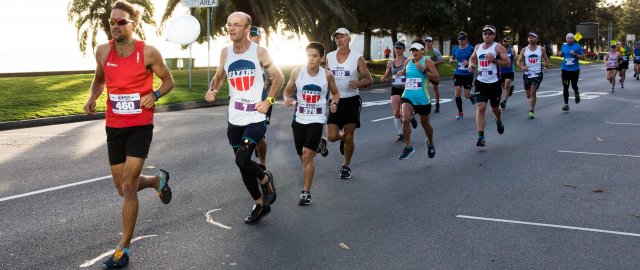 This event is essentially an out and back version of the 10km Hill to Harbour course, (starting from the new finish line at Queens Wharf) with a 550m out and back section added at the start. This is a very beautiful course being staged from Queens Wharf and Market St Lawns (the old rail line) and traversing the harbour, beaches and parks along the Newcastle coastline.
On arrival at the turn point at Bar Beach (actually the start line of the 10km event) you will be greeted by an enthusiastic crowd of runners preparing themselves to race. You will of course need every bit of enthusiasm as you turn and head back up the other Hill that makes up the Hill to Harbour.
Share:
Event Races
Course Video
Updates